Guido Lang Appointed as Chief Investment Officer at Avelios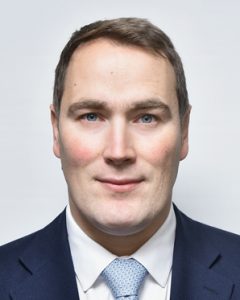 We are delighted to announce that Guido Lang has joined Avelios Alternative Assets as Managing Director and Chief Investment Officer.
In this role, Guido will lead the team responsible for the identification and structuring of investment opportunities, tailored to the needs of Avelios' client base. He will also lead on the development of our client networks and global network of operating partner relationships.
Guido joins Avelios from King Street Capital, a $20bn US hedge fund where, for the prior eight years, he was focused on sourcing and investing in illiquid assets in Northern Europe, including real estate and other asset-backed investments.
Guido brings over 15 years of investment experience to the firm, having started his career at Lehman Brothers and StormHarbour Securities.
Commenting on his appointment, Guido Lang, said: "I am delighted to be joining Avelios today. This is an exciting time to be launching a new business focused on real estate and other asset backed investments, which provide attractive protection from continued uncertainty and volatility in the public markets. In the months ahead, we also expect to find new, high-quality investment opportunities for our investors as existing asset owners become distressed and banks restructure their loan portfolios. I look forward to helping Avelios' clients capitalise on the growing market opportunities."
Duncan Souster, CEO of Avelios said: "We are delighted to welcome Guido to the Avelios team. His addition significantly strengthens our experience working across alternative asset classes and business situations, which is especially valuable in the current climate. Guido also brings a powerful sourcing and investment partner network, which will help us to bring high-quality opportunities to our investors."