At Avelios, our team collectively has over 100 years of investment experience and are united by a passion for outstanding service and an entrepreneurial approach to investing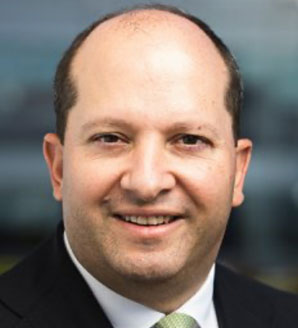 Matthias Luecker – Chairman
Matthias Luecker is Chairman and Founder of Avelios, as well as Founder, Chairman and CEO of its sister company, FREO Group.
Matthias has more than 20 years of experience in real estate investments, financing and capital market products. Prior to establishing FREO in 2002 after leading a management buy-out from its predecessor company, FERI, Matthias was Development Manager at Tishman Speyer in Berlin where he focused on the analysis and conception of new projects.
He had previously gained institutional sales and corporate finance experience at various positions at Deutsche Bank in Frankfurt, Tokyo and New York.
Matthias holds a business degree ("Diplom-Kaufmann") from Frankfurt University, has completed the "Japanese Language Proficiency Test" and is a respected thought leader on commercial real estate, speaking extensively on the topic, including as a lecturer of various classes and programs at Harvard University Graduate School of Design. Matthias is also a philanthropist and co-founder of Dona Agito, which is a charity that promotes and organises help for refugees in Germany.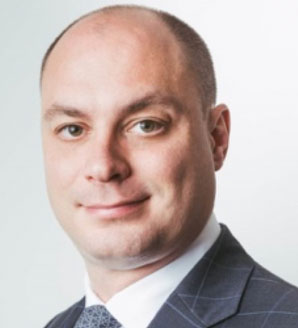 Duncan Souster – Chief Executive Officer
Duncan is Chief Executive and a founding member of the Avelios team.
Duncan has significant experience working at board level across both the charitable and commercial sectors and is the former Chief Executive of The Jubilee Sailing Trust, where he led the charity's international expansion and worked with prominent philanthropists and corporate partners to establish high-impact programmes of work.
Prior to this, Duncan was Global Sales Director of ManpowerGroup, a Fortune 500 business services firm, where he led on a complex transformation to improve the management of key accounts across 86 countries.
Duncan has a BSc (First Class) from University College London, is a Trustee of the Voces8 Foundation (a charity that inspires young people through music) and a Liveryman of the Worshipful Company of Shipwrights.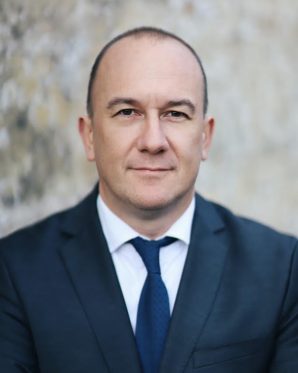 Erwan Le Berre – Managing Director, Luxembourg
Erwan Le Berre is Head of Avelios Luxembourg and is responsible for the management of our investments. Erwan is also the Managing Director of FREO Luxembourg, sister company to Avelios.
Erwan has over 15 years of experience in investment structuring and management, including roles with KPMG, PwC and Henderson Global Investors.
He studied economics and finance at the University of Rennes and qualified as a certified public accountant in both France (expert-comptable diplomé) and Luxembourg (réviseur d´entreprises). He is also a member of the Association of Chartered Certified Accountants, specialising in IFRS, and a member of The Royal Institution of Chartered Surveyors.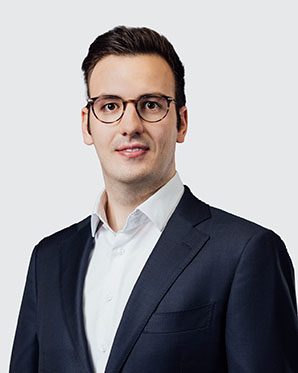 Niklas
Deuerling – Investment Manager, Germany
Niklas joined the Avelios team in May 2022 as member of the investment team, with responsibility for evaluating, underwriting and performing due diligence on transactions in Germany. Niklas will also spearhead the development of Avelios' capital and origination networks in this market.
Niklas has over 4 years of institutional investment experience, having previously worked at Deutsche Investment, where he was responsible for the end-to-end management of real estate investments, across the principal asset classes – residential, office and retail.
Niklas has a BSc in Real Estate Investment and Management from HAWK University in Lower Saxony.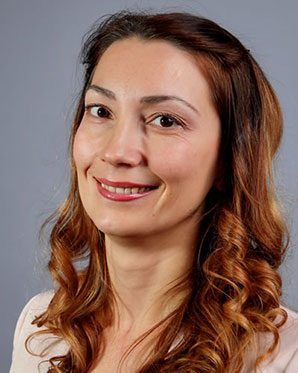 Evgeniya Babeva – Risk Manager and Independent Director
Evgeniya is Risk Manager at Avelios, focusing on risk management, compliance and financing activities in Luxembourg.
Evgeniya brings over 15 years of experience in practices including Marriott, Nuveen (formerly Henderson Global Investors) and large service providers, such as TMF and Link Group. She has strong experience in regulated and unregulated entities and funds.
Evgeniya holds a Masters Degree in banking and finance. She is a member of the Association of Luxembourg Fund Industry (ALFI) and the Institut Luxembourgeois des Administrateurs (Luxembourg).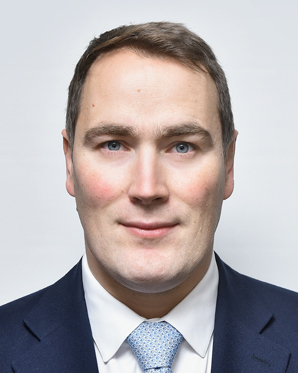 Guido Lang – Special Advisor
Guido Lang is Chief Investment Officer at Avelios and is responsible for executing our investment strategy. Guido has over 15 years of investment experience, executing transactions in Europe and globally across a variety of asset classes including real estate, infrastructure, structured finance, corporate debt, offshore and energy.
Prior to joining Avelios, Guido worked for over 7 years at King Street Capital as the Head of Capital Markets Northern Europe, focusing mainly on European value-add, illiquid and distressed investments.
Guido also holds an MBA in finance from HEC Paris.