Avelios Acquires Unique Brooklyn Property, New York, USA 
Avelios is delighted to have acquired 79 Clifton Place in Brooklyn NYC.
79 Clifton is a 40-unit multifamily building located in Clinton Hill, a flourishing neighbourhood in Brooklyn that is popular with families and provides good employment opportunities as a result of the burgeoning technology hub in nearby downtown Brooklyn.
A former knitting factory converted to residential lofts in 2000, the property features expansive 1-to-3-bedroom rentals that include outdoor spaces, high ceilings, and unique architectural detail.
Avelios was able to secure the property, off-market, through direct negotiations with a local real estate investor. The project is expected to deliver a healthy annual cash flow and a long-term appreciation in value, following the refurbishment of units and common areas. An imperative $8.4m of capital was raised by the Avelios team on a $24.5m transaction. 
Duncan Souster, CEO of Avelios said: "This is a rare off-market opportunity that provides investors with the chance to be part of the highly sought-after New York residential market. 79 Clifton is a high potential, multi-family asset that will benefit from extensive refurbishment (in units and common areas) and improved marketing, with a view to improving rents and increasing the overall asset value."
After Renovations: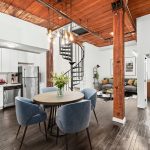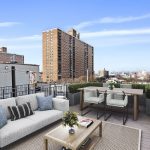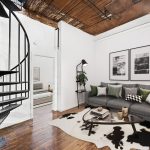 Before Renovations: